Despite the growth and popularity of CSR in recent years, CSR programs and CSR efforts have not been able to have the desired impact on the country's backward areas as they have been limited by financial challenges faced in reaching out to corporates to showcase what they're doing. A number of NGOs and other non-profit organizations are doing extensive work in society. Corporate Social Responsibility platforms like CSR2life.com are working to create opportunities for NGOs to approach corporates directly.
CSR and Its Future
Corporate Social Responsibility (CSR) focuses on programs which can maximize the good done by companies with a focus on the well-being of stakeholders and a positive effect on all aspects of business, including focus on community welfare, environmental protection, and sustainability. As work continues to be intense in the sector, the role of CSR in the future is set to grow and be one of the most important functions of any business.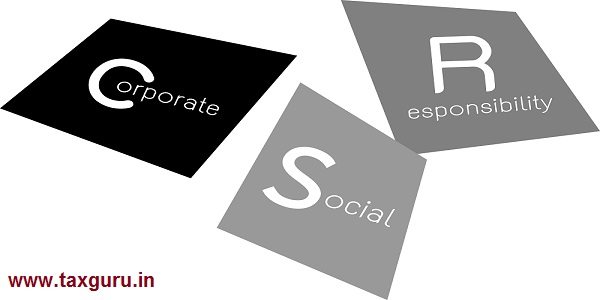 How NGOs can Get CSR Funds
There are few ways in which NGOs can get the funds they need for their programs and activities on a continuous basis. Here are some ways which work:
1. Unique Platforms like CSR2life.com are working to create opportunities for NGOs to approach corporates directly. With CSR2life.com, users can discover companies interacting with various not-for-profit organizations in an effort to help NGOs who need it most. CSR2life.com assists NGOs in presenting their CSR projects to various corporates simultaneously in an interactive manner, allowing them to interact with your project. CSR2life.com is a powerful solution for managing all of your CSR-related activities and content. It is an effective platform for your CSR needs.
2. Submit the idea to the companies and request a meeting. In such cases you can submit projects only to few companies located within your geographical area. A strong relationship between the Corporate and NGO is the key factor in getting a CSR project approved.
3. Local businesses and corporate social responsibility (CSR) fund raising events have always been a major contributor to funding NGO activities. Sometimes, in such cases, one needs to manage the expectations of the CSR partner.
The "3Cs" Approach
There are three elements which every non-profit has to consider when developing a CSR plan. A huge amount of work goes into the creation of such a plan – the first is to decide what type project you would like to undertake, the second is to figure out what sources of funds you would like to tap into, and finally, the third is to get companies to collaborate with NGOs. A number of NGOs have had limited success when it comes to approaching corporate India for assistance. But that does not mean that all NGOs and non-profits have not managed to receive funds from large corporates.
The "5Cs" Approach
For NGOs, CSR2life.com has taken the concept of philanthropy to the next level. This is an integrated platform to connect NGOs with Corporate Social Responsibility (CSR) initiatives of companies. Acknowledging the contribution made by corporates towards improving the community, the platform encourages all NGOs to raise CSR contributions towards a specific community or charitable cause. On the other hand, corporate partners look at the platform as a way to spend CSR funds on need based projects in a transparent manner. They can do this by choosing from the many approved non-profits and projects.
The "7Cs" Approach
CSR2Life.com is a start-up India recognized digital platform that enables NGOs and not for profit organizations to solicit funding from corporates and institutions. Using the 7Cs approach, NGOs and non-profit organizations can showcase what they have done, create a relationship with corporates and then share their success stories. The platform also enables NGOs to raise funds for their cause and have access to the CSR funds of many corporates simultaneously. Through CSR2life.com, NGOs can create and share impactful CSR campaigns with corporates and other social organizations. Companies can find new CSR targets, generate opportunities and make their CSR efforts more visible on the platform.
Conclusion
Implementing an effective CSR project can be difficult, time-consuming and costly. It requires resources and expertise. CSR2life.com is unique and powerful solutions for NGOs to get CSR funds.