Important Information on Resend of Activation Code 
While registration on TRACES, Taxpayer has to activate their account within 48 hours
If Account does NOT activated , previous activation code get expired and a new activation codes and link is required to re- generate by re-registration.
If Taxpayer mentioned wrong Email Id and/or Mobile Number taxguru.in while Registration on TRACES, then Taxpayer has to wait for 48 hours from registration to get his/her account deactivated.
Once the account is deactivated, Taxpayer has to register on TRACES again
For NRI Taxpayer: Activation link will only be sent on Email Id.
TRACES Home Page
–
Select the User Type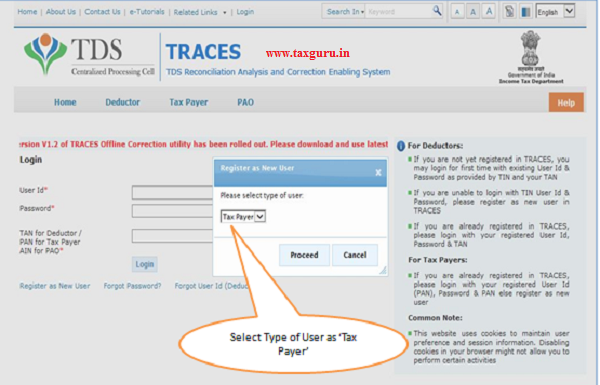 Resend Activation Code–Taxpayer
–
Resend Activation Code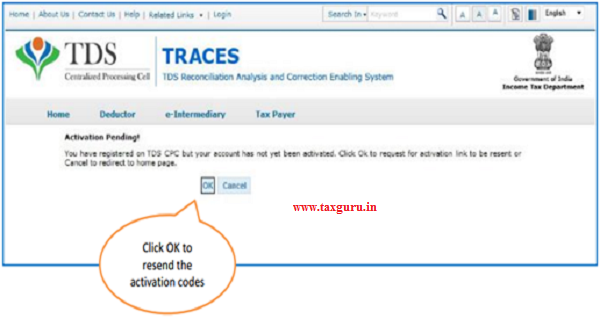 –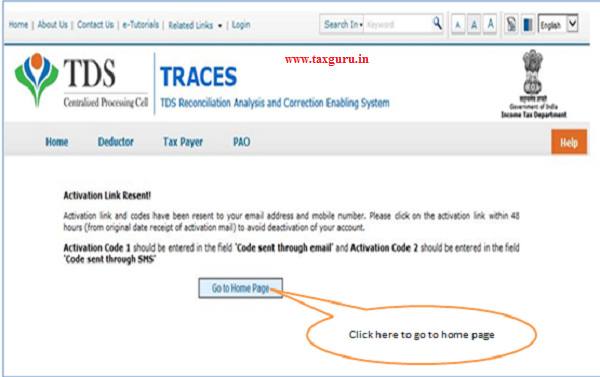 Activation Code
Login to TRACES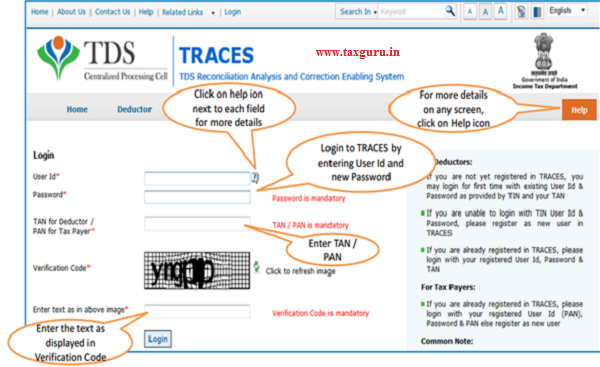 Source- https://contents.tdscpc.gov.in