Uploading JSON file using GSTR 4 Offline Tool
1) Login on the GST portal and navigate to the GSTR 4 tab clicking Return >Return Dashboard > Selecting the Tax period.
2) Click on Prepare Offline button on the GSTR 4 Tile.
3) Click on Choose File and select the JSON file generated by the GSTR 4 offline tool for that tax period.
4) The uploaded JSON file would be validated and processed.
5) lt is possible to upload JSON multiple times on GST portal till submission.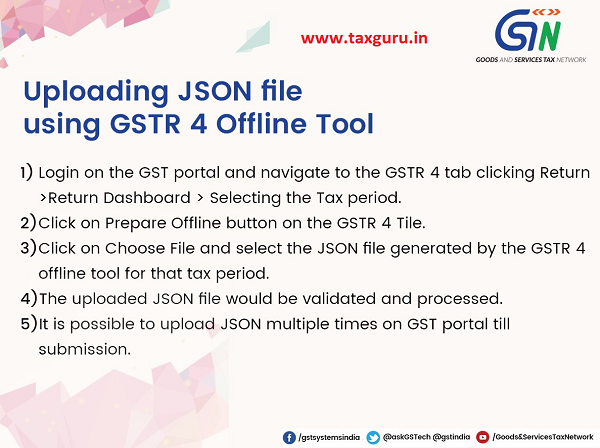 Click Here to Know the Role of Applicability of Cash Flow Statement