9,483 Views
Returns are nothing but a means of communication between the taxpayers and the authorities, through which the tax payer declares his tax liability and claims ITC on self-assessment basis and which later on becomes the basis of scrutiny and assessment by the department.
Tax laws, including GST are based on the solid premise of trust which allows the tax payers to perform self-assessment and submit the details on periodic basis in the form of returns. Thus, furnishing these details on timely basis becomes a matter of priority and failing which could attract the interest liability in addition to the late fees involved.
Team GSTspeaking.com has made an attempt to summarize the relevant dates for GST in the form of a monthly planner for the  month of March 2020. Hope it could prove to be useful for the professionals.
Author Bio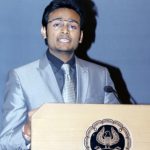 Qualification: CA in Practice
Company: N/A
Location: Delhi, New Delhi, IN
Member Since
: 19 May 2019 |
Total Posts
:
8
Vishal Jain (B.com (H), ACA), is a qualified Chartered Accountant having meritorious academic background. Having experience in carrying out opinions, assurance and advisory services, including review of business operations in different sectors (Real estate, manufacturing, hospitality, trading, expor
View Full Profile
My Published Posts
Join Taxguru's Network for Latest updates on Income Tax, GST, Company Law, Corporate Laws and other related subjects.
Join Taxguru Group on Telegram
TELEGRAM GROUP LINK