STEP-1) VISIT TO MAHAVAT SITE-WWW.MAHAVAT.GOV.IN
STEP-2) LOGIN TO MAHAVAT BY USING USER ID AND PASSWORD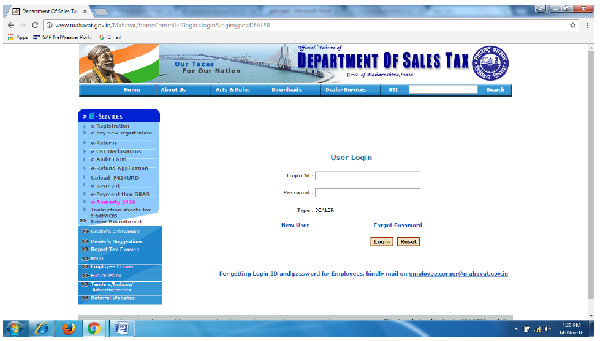 STEP-3) CLICK ON e-SERVICES
STEP-4) CLICK ON GSTN ENROLMENT PROVISIONAL ID OR e-RETURN ONLY (VAT/CST) FOR FY 2016-17
STEP-5) YOU WILL BE REDIRECTED TO NEW PAGE OF MSTD: SELECT "CLICK FOR RETURN FILING":-
STEP-6) YOU WILL GET FLASH MESSAGE:
IN FLASH MESSAGE – CLICK YES TO ACCESS GST PROVISIONAL ID CREDENTIALS
STEP-7) AFTER CLICKING YES- A NEW PAGE OF FORM WILL OPEN:
STEP-8) FILLING FORM:-
A] DEALERS INFORMATION IS MANDATORY IN NATURE. IF THERE IS ANY CHANGE IN MAIL AND MOBILE THEN FILL IT AND GET OTP.
B] CONSULTANTS INFORMATION IS NOT MANDATORY.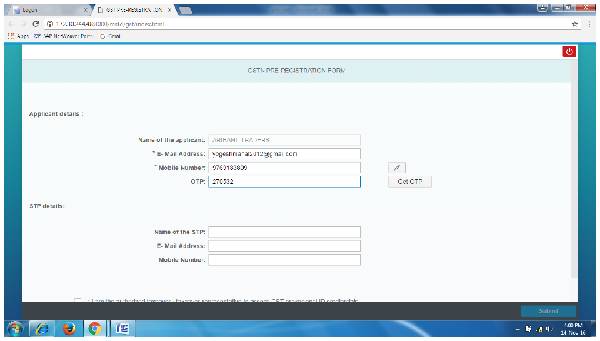 STEP-9) AFTER DUE FILLING OF FORM, CLICK ON DISCLAIMER AND SUBMIT THE FORM.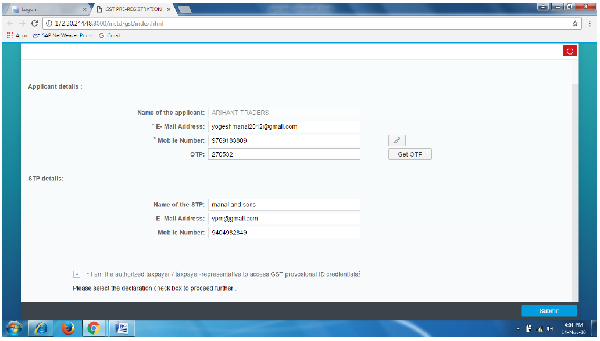 STEP-10) AFTER SUBMISSION OF FORM, A FLASH MESSAGE WILL POP-UP .
THIS MESSAGE HAVE TWO PARTS-
A] PART A CONTAINS LINK FOR GETTING ACKNOWLEDGEMENT AND
B] PART B CONTAINS LINK FOR GST COMMON PORTAL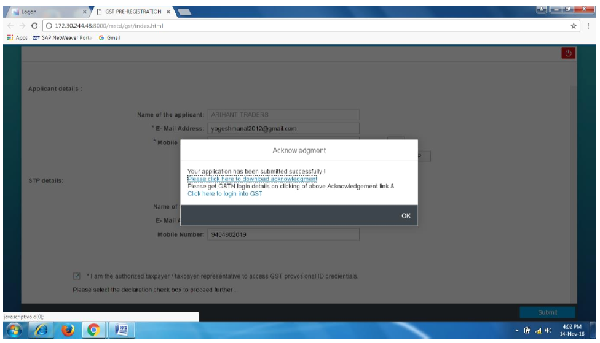 STEP-11) ACKNOWLEDGEMENT GENERATION: AFTER CLICKING UPPER LINK, YOU WILL GO TO PDF OF ACKNOWLEDGEMENT.
THIS PDF CONTAINS YOUR PROVISIONAL ID AND PASSWORD (ACCESS TOKEN)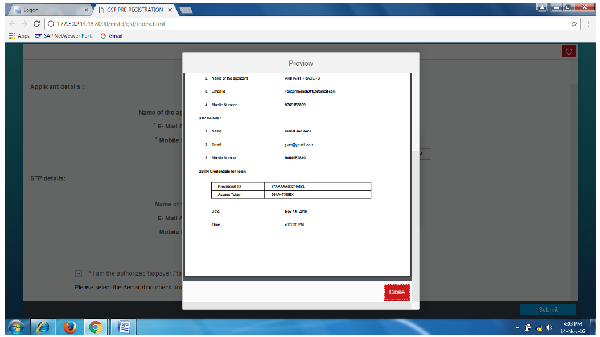 DEALER WILL RECEIVE ON MAIL ID MENTIONED.
DEALER CAN DOWNLOAD AND SAVE AS PDF.
STEP-12) VISIT TO GST COMMON PORTAL:
CAN VISIT TO GST COMMON PORTAL BY USING  www.gst.gov.in OR
BY USING THE LINK GIVEN IN LOWER PART OF POP-UP MESSAGE OF ACKNOWLEDGEMENT HERE ENROLL YOUR SELF ON GST COMMON PORTAL
CLICK ON NEW USER LOGIN: ENROLL YOURSELF FOR GST
STEP-13) Retrieval of already downloaded provisional id
GST provisional id can be downloaded from GST tab available on left hand corner