What is Decentralized Finance.
♦ Global open alternative to the current financial system.
♦ DeFi will let you borrow, save, invest, trade and other related financial services.
♦ It is based on open source technology that everyone can access the financial using internal connect and apps to access these products.
♦ With DeFi market are always open and there are no centralized authorities who can deny or block access to any product/services. So, DeFi aims to remove the intermediaries between parties in financial transaction.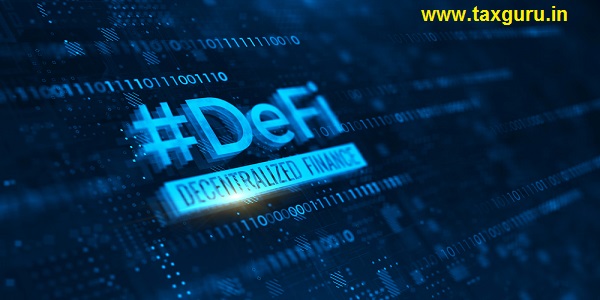 DeFi widely regarded as open finance it provides the opportunities to the crypt holders to trade or borrow or save or invest using Ethereum Blockchain by entering smart contracts. Regularized markets with central authorities can block your access to the financial services but that won't happen in case of decentralized financial services. One can access the DeFI any time from anywhere.
With DeFi you can send money around the globe, access stable currencies, borrow funds with or without collateral, buying insurance and so on.
How you can access DeFi?
First, get a wallet that supports Ethereum and can connect to various DeFi Protocols though your browser/mobile applications. Ex-Meta Mask
Secondly, buy the relevant coin for the DeFi Protocol you plan to use. Ethereum is common choice as most DeFi protocols are live on Ethereum.(ETH).
Let's understand with an example-
If any country start registering land records (sale or purchase or lease) using Ethereum Blockchain and suppose your property registered on that platform. Now, you can borrow money using your property as collateral. So, it would eradicate the services of intermediaries and it doesn't require any authority to validate the transaction. Entire transaction shall be validate by the nodes connected to the network. If your request is legitimate it will be approved instantaneously and a block would have generated which record the entire transaction which can't be altered and time stamped. So, entire transaction get into effect using smart contract in which all the condition of the transaction setout and it will triggered only when the all the conditions fulfilled.  So, it would help to eradicate the fraud and minimize chances of error.
So, something magical is happening in the open finance system-crypto is bringing money online and it's a rare opportunity to see an entirely new industry  blossom from scratch. In future we can expect the advent of DeFi enabled technologies around the globe.