In today's fast pace oriented world, everything is moving to online web portals. You can apply for valid ID proof and can submit your Income Tax Returns online as well.
Yes, you read it and write! Now every taxpayer who are liable to file the tax, can use their DSC to file the returns online. This has not only made the process of submitting returns hassle-free but it has also reduced the chances of getting robbed or fooled by unwanted brokers. However, to submit or e-file income tax returns online, taxpayers should affix their Digital Signature for income tax e-filing to the tax return document, so that the officials can validate it.
Also, according to the IT Act, 2000, Digital signatures have gained the same value as a regular signature. Moreover, it is quite easy to validate and authenticate the digitally signed document in a secure way.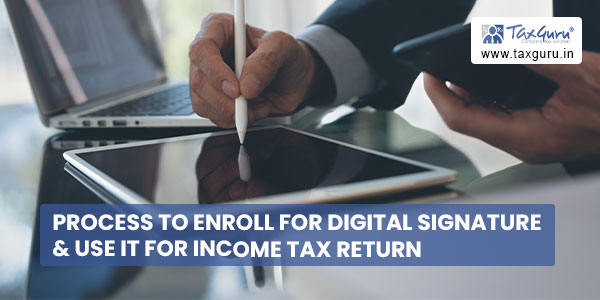 Utilize Digital Signature For Income Tax E-Filing
As discussed earlier, when any of the taxpayers decide to fill their Income Tax Return, it becomes a mandate for him to have a secured electronic form of signature i.e. Digital Signatures. Having a digital signature for income tax return makes it easy for the taxpayer to file their Returns and that too in a secure way.
Make online transactions secure and authentic.

The application of DSC offers more security than any other conventional or electronic signature.

Not only India's but the majority of the world's governments recognize digital signatures.

 It reduces the risks of attacks from hackers or phishing emails to steal sensitive data are minimum

Once the document is signed, it remains secure and cannot be edited or altered in any way after signing.

The application of DSC on the income tax portal establishes the ownership of a domain.
With the help of all the highlighting features mentioned above, you can make your signing work easy and prominent.
Moreover, the Capricorn DSC can help you all in filing income tax returns, accessing e-tenders, etc., without any worries. These DSCs are efficient and are safe to use on any online platform.