PROCESS ADOPTED FOR REFUND OF IGST PAID ON EXPORT OF GOODS AND FACILITY TO TRACK TRANSMISSION OF INVOICE DATA TO ICEGATE: PROCESS
Under Rule 96 of the CGST Rules, 2017, the refund of IGST paid on exports of goods is to be disbursed by Customs. For this GST System transmits invoice level data, after validations, to the ICEGATE system, which would further validate with Shipping Bill and process the refund.
The GSTR-1 filed with export invoices under Table 6A, is automatically transmitted by the GST System for refund of IGST paid on export of goods to the ICEGATE. The shipping bill filed by an exporter is deemed to be an application for refund.
How to correctly file Invoice date details in Table 6A of Form GSTR-1.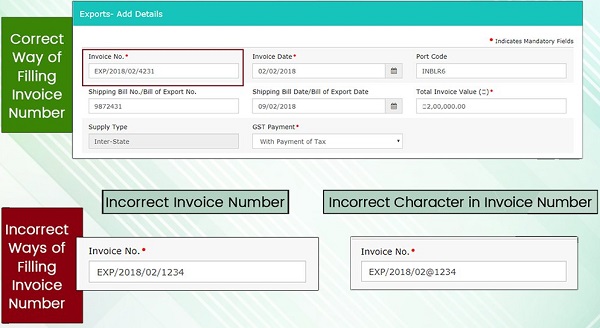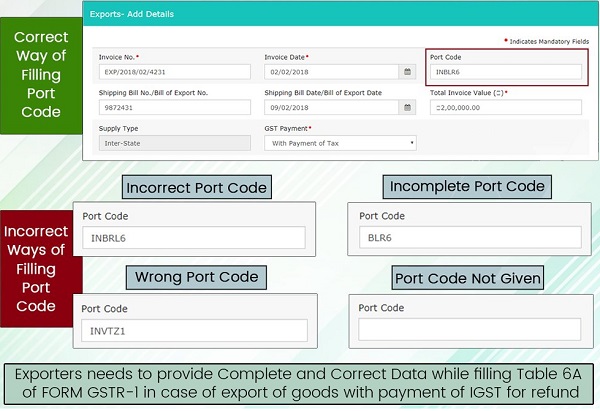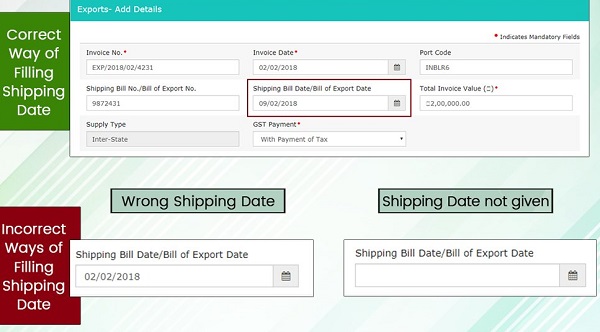 The GST System creates export ledger by cumulating the IGST/CESS from Table 3.1(b) of GTSR-3B and Tables 6A/6B/9A of GSTR-1. The following is an illustration to explain the ledger creation: