The World economy is braving through the rough and turbulent waters of the Start-ups, with an expectation of seas of solutions and services in the future.
The whole eco system is flooded with Start-ups and Ideas. Start-ups are flooded globally. The power of the idea lies in the solution it can provide and how it can be placed globally. The idea must be resolute.
The Angel Investors are really the angels for the business. They stay around like angels invest and guide. They are much more patient than VCs (Venture Capitalists).
Angel investors prefer to get involved in the early stage of a company, at the "seed" or "angel" funding phase. That could mean the angel invests when the company exists only as an idea, or it could come when a business is already up and running.
Angel Investor generally puts their own money, while Venture Capitalists are professional investors, who put money on behalf of others as well as their own.
Pitch Deck and the Drill-
The Pitch Deck is a simpler version of complex calculations, of the business idea, of the Start-up and its receptivity. The Pitch Deck is prepared for analysis of the idea in terms of numbers. The Investors can understand the business by going through this document. It is a precise document which is relatable to the idea and its marketability.
It is a crisp document for first hand understanding of the business idea.
A pitch deck presentation—also known as a start-up pitch deck or slide deck—is a document that provides investors with essential information about your business plan, product or services, fundraising needs, and key metrics like valuation, target market, and financial goals. It must be visually appealing and to the point.
At any point of time, it can't be more than 20ppts (Power point Presentation), else it will lose its relevance. It MUST HAVE Unique Value Proposition.
Keep it short and simple, the KISS principle, goes well to appeal the investors.
Quick Analysis of Market Size
Quick Analysis of Sector Composition
Quick Analysis of Consumption pattern across globe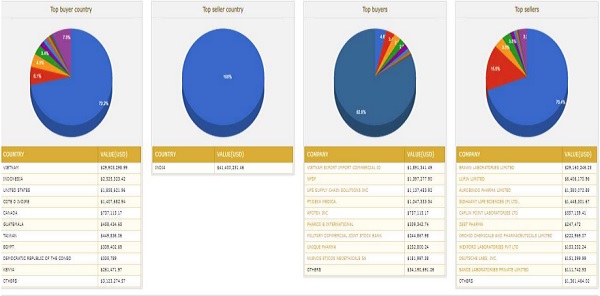 Financial Projections-
Term Sheet
A term sheet can be defined as a non-binding agreement that sets out the basic conditions for making an investment. It serves as a template for developing more detailed documents that are legally binding.
Few important conditions to keep in mind for a start-up term sheet-:
1. Non-binding
2. Valuation of the company
3. Investment required
4. Percentage stake
5. Anti-dilutive provisions
6. Clarifying voting rights
7. Describe the liquidation preference
8. Investor commitment
Securities Distribution of Early-Stage Companies–
| | |
| --- | --- |
| Type of Investors | Securities |
| Lenders | Warrants |
| Angels/Venture/strategic investors | Preferred Stock |
| Key hires/employees | Restricted stock/options |
| Founders | Common Stock/ Equity |
Valuation of Start Up-
Investors will work with the entrepreneurs' financial projections and use various valuation methods to arrive at a valuation. Such valuation methods include transactional value, market value, and return as a multiple of investment. The valuation methodology most frequently used is backing into it from the exit value.
Angel Investors are risk takers. They are patient in approach. It is very important and critical to do proper Valuation of the business. There are many ways to do it, it will be dealt in separate article.