Until now, relabellers were required to obtain NOC from manufacturers in physical mode and attach the signed copy of NOC with the application form. However, the FSSAI has now enabled the facility of requesting NOC from manufacturer in the product selection page itself. The manufacturer can access the requests for granting NOC after logging in. Once, the NOC is granted by the manufacturer, the same reflects in application of the relabeller and a copy of NOC is auto-generated by the FoSCoS portal
User Manual for Relabellers to obtain online NOC from Third party / Contract Manufacturers
Step-1: Click on the Apply license / Registration
Step-2: Select the state and appropriate Kind of Business [KoB] and click on proceed.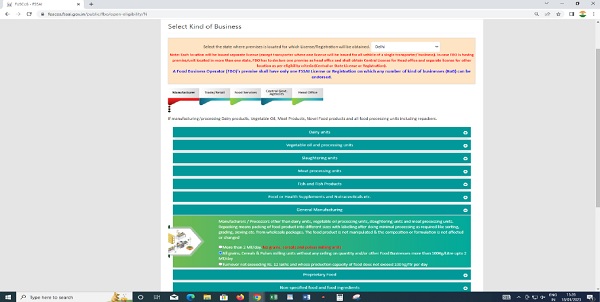 Step-3: Fill Premises details for the Application of License/Registration certificate .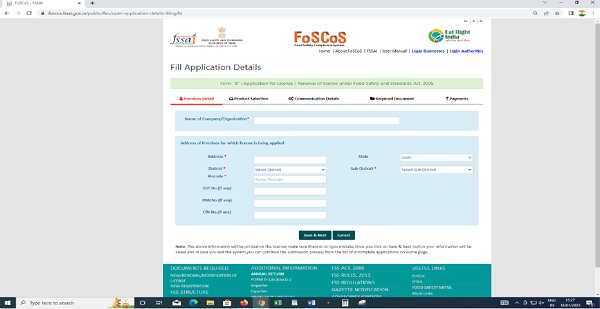 Step-4: On Product Selection page, after selection of product, in case you are a relabeller, you are required to add third party/contract manufacturers, click on Add Manufacturer.
Step 5: Enter the details of Manufacturer and the Production Quantity. Click on Save
Step 6: Click on 'Send NOC Request' for sending request for online NOC to the concerned Manufacturer
System will allow you to proceed with Pending request for NOC from the Manufacturers from this stage. But, in case NOC is not received from the concerned Manufacturer[s], system will not allow you to submit the application. Accordingly, it is suggested that you may inform the concerned Manufacturer to follow the below steps:
Steps for Manufacturers to accept/reject the request for grant of online NOC to Relabellers:
Step1: After login into FoSCoS, Manufacturer shall visit 'Relabeller NOC Application' tab on left menu panel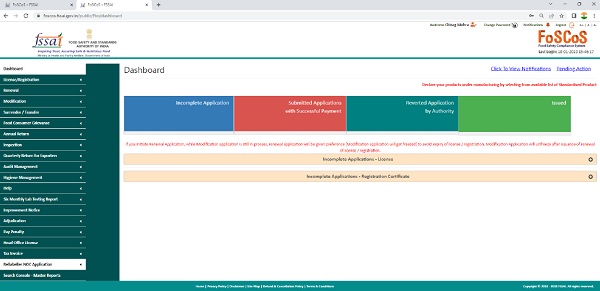 Step 2: Manufacturer can view pending request and click on proceed
Step 3: Manufacturer may accordingly accept / reject the request for grant of NOC to the relabeller. In case, Manufacturer decides to grant the NOC, the same shall be signed by the Authorised Signatory.
After grant of NOC by the Manufacturer, Relabeller will be able to make the payment for the concerned licensing application.
In case request for NOC is Pending or Rejected by the Manufacturer, Relabeller can proceed by deleting that particular Manufacturer, but atleast one manufacturer shall be added with valid online NOC.
A Manufacturer can also track the status of 'Relabeller's License/Registration Application' after the grant of NOC from 'Rellabeller NOC application – License' and selection status of NOC as 'Accepted'.