As we all are aware that the due date of TDS return filing is coming closer for 4th Quarter i.e. 31st May, 2020 for FY 2019-20. Hence this article is kind of reminder for all taxpayers to be compliant towards filing of return within due date to avoid unnecessary interest and late fees. Today I am coving here the consequences of non filing of tds return or non deduction and non payment of TDS.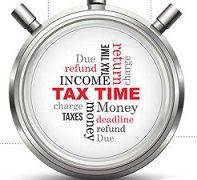 i. Late filing fee (if you do not file by the deadline) [Section 243E]:
Deductor will be liable to pay the way of fee Rs.200 per day till the failure to pay TDS continues. However, the penalty should not exceed the amount of TDS for which statement was required to be filed.
ii. Interest (if you do not deposit the TDS amount in time)
Non deduction of tax at source, either in whole or in part – 1% per month from the date on which tax deductable to the date on which tax is actually deducted
Non payment of tax either in whole or in part – 1.5% per month from the date of deduction to the date of payment
Note:
1) The above interest should be paid before filing of TDS return.
2) Please note that the part of a month is considered as a full month at the time of calculation of interest.
The provisions of section 271H of the Income Tax Act penalizes the Deductor who fails to furnish the Tax Deducted at Source (TDS) return within the prescribed due dates. Section 271H also penalizes the Deductor who furnishes incorrect information while filing the TDS return. As per Section 271H, the defaulter would be liable to pay a minimum penalty amount of INR 10,000, however, the maximum penalty amount may extend till INR 1,00,000.
Read More about Penalty and fine on late filing of TDS return :-
Fees & Penalty for late / Non filing of TDS Return
Republished with Amendments